Luke Bryan Knocks 'em Back on Ellen!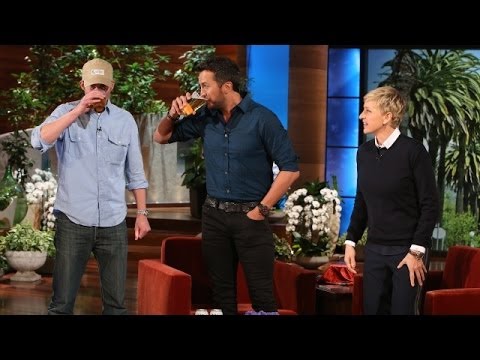 Did you see Luke Bryan on Ellen yesterday? The boy can party!!
Luke said that the only time he drinks alcohol while performing is during his Spring Break shows. So, she brought out some weak-looking guy for a chugging contest . . . see what happened!